Netflix mass exodus scares Wall Street, ASX wins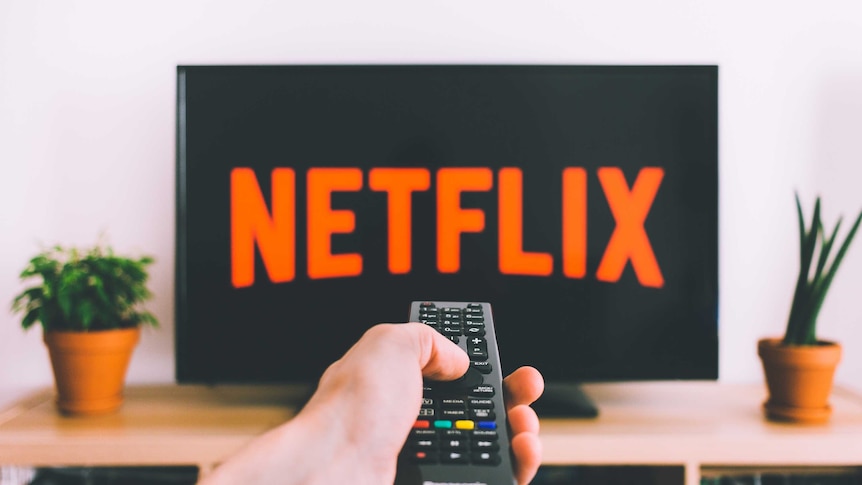 Australian shares opened higher, boosted by industrials after Netflix shares fell, causing trouble for the tech-heavy Nasdaq stock market in New York.
Key points:
The ASX is expected to rise slightly after closing almost flat on Wednesday
Tech stocks weighed on Wall Street overnight, with the Nasdaq closing down 1.2%
Oil prices rebound from steep losses as supply issues dominate
The benchmark ASX 200 index rose 0.1% to 7,580, while the broader All Ordinaries index rose 0.2% to 7,878.
Eight of the ASX 200's 11 sectors were higher in early trade.
The best performing stocks were Brambles Limited (+7%), Challenger Limited (+6.9%), Cochlear Limited (+2.9%), Qantas Airways (+2.9%) and AMP Limited (+2 .8%). .
The main decliners were Megaport Limited (-16.4%), Life250 Inc (-4.1%), Tyro Payments (-3.5%) and Endeavor Group (-2.4%).
BHP Group shares fell 2.3% after the miner failed to meet iron ore production estimates for the March quarter.
BHP also warned that production in the June quarter of steelmaking iron ore was also expected to be affected by worker absenteeism, but said it remained on track to meet costs in the 2022 financial year and the planned volumes.
Western Australia iron ore production was 66.7 million tonnes (mt) for the period, flat on the previous year but below a consensus estimate of 70mt compiled by Visible Alpha.
Copper production from BHP's massive Escondida copper mine in Chile fell 9% to 226,400 tons, mainly due to a reduction in the workforce due to COVID-19 quarantine regulations and protests by workers and environmental activists.
Chile, the world's top copper producer, earlier this month sued BHP, among other miners, for alleged environmental damage caused by its operations in the Atacama saltworks.
That, along with roadblocks, threats of work stoppages for alleged breaches of worker contracts and a surge in COVID-19 infections at Escondida have affected production at the project, home to the world's largest copper deposit. .
Rival Rio Tinto also reported lower-than-expected iron ore shipments for the three months ending March.
He warned of the risks of sustained high inflation, a resurgence of COVID-19 lockdowns in China and a protracted war between Russia and Ukraine.
BHP chief executive Mike Henry also said market volatility and inflationary pressures had increased further due to the Ukraine crisis.
"While conditions are expected to improve in calendar year 2023, we expect skills shortages and general labor market tightness in Australia and Chile to continue in the period ahead," he said. -he declares.
However, BHP said its Queensland coal operations should meet production targets of 68-72 million tonnes for the full year.
Mixed day on Wall Street
The Dow Jones Industrial Average rose 249.59 points, or 0.71%, to 35,160.79, the S&P 500 fell 2.76 points, or 0.06%, to 4,459.45, and the Nasdaq Composite fell 166.59 points, or 1.22%, to 13,453.07.
Netflix's declining subscriber numbers have weighed on both the streaming giant and other high-growth companies, which investors feared would face similar performance issues post-pandemic.
Netflix Inc plunged 35.1%, its biggest single-day drop in more than a decade. The company blamed inflation, the war in Ukraine and fierce competition for its declining subscribers and predicted bigger losses to come.
"Netflix is ​​an example of what happens to growing companies when they lose growth," said Kim Forrest, chief investment officer at Bokeh Capital Partners.
Netlfix's market value has now fallen by two-thirds from its peak of over $300 billion at the end of last year.
Netflix's market capitalization now stands at around $100 billion ($134.2 billion), by far the smallest in the FAANG group of stocks, which refers to the five most popular tech stocks in the United States. .
The group also includes Meta Platforms, owner of Facebook, Alphabet, owner of Amazon, Apple and Google. These stocks fueled much of Wall Street's rally in the years leading up to the 2020 COVID-19 pandemic.
Meanwhile, a US law firm has asked investors who lost more than $250,000 in the Netflix crash to contact them to "discuss their options".
The ripple effects have been felt by both fintech names and companies whose fortunes would have been boosted by pandemic trends such as lockdown measures.
Streaming peers Walt Disney, Roku and Warner Bros Discovery all fell more than 5.5%, while Zoom Video Communications, Doordash and Peloton Interactive lost between 6% and 11.3%.
Delinquent financials included PayPal Holdings and Block Inc, which lost more than 8.5%.
"Once earnings have moved all the way here, it becomes harder to get that next little bit of growth, and it's harder to get it at the end of the cycle," said Jason Pride, chief financial officer. private wealth investments at Glenmede.
"I think the market is starting to understand that, and will have to understand it over the course of the year."
Investors fear that rising interest rates will affect future earnings of technology and growth stocks. The Nasdaq is down nearly 14% year-to-date, while the benchmark S&P 500 is down 6.4%.
By contrast, the blue-chip Dow Jones index was propelled to a second consecutive rise by positive earnings from consumer giant Procter & Gamble and computer firm IBM Corp. The duo rose 2.7 and 7.1% respectively.
The yield on 10-year Treasury bills fell to 2.85% after a rally that pushed it near the key 3% level earlier in the session.
Meanwhile, Tesla fell 5% but was trading higher after the close after posting record deliveries and higher revenue in its first-quarter results.
Hebe Chen, market analyst at IG, said Tesla's first-quarter results show the world leader in electric vehicles beat quarterly revenue forecasts and posted record quarterly profit, buoyed by strong demand for electric vehicles.
Investors had worried about the electric carmaker's ability to meet its ambitious 2022 delivery target after its largest factory in Shanghai closed amid the city's COVID-19 lockdown.
Brent crude was nearly flat at US$107.23 a barrel, while West Texas Intermediate crude gained about 0.5% to US$102.56 a barrel.
In Europe, the pan-European STOXX 600 index gained 0.8%, Germany's DAX gained 1.5% and Britain's FTSE rose 0.3%.